LEGO® Education Spike Prime™
Meet the newest way to jump-start STEAM learning in your classroom and help every learner build #LEGOconfidence
IT ALL STARTS WITH THE HUB
The heart of the SPIKE Prime system is the programmable Hub. This advanced yet simple-to-use, brick-shaped device features 6 input/output ports, 5×5 light matrix, Bluetooth connectivity, a speaker, 6-axis gyro and a rechargeable battery.
The set includes over 500 appealing LEGO Technic elements in a fresh colour palette. Included are new, never seen before  LEGO elements!

The new 3×3 frame is a great spacing element and allow for easy change in the direction of the build

The new 2×4 brick has a cross axle hole that can lets you connect Technic and LEGO System elements for more fun and creative builds, opening up access to your entire LEGO collection

A new base plate to provide an excellent prototyping surface, offered for the first time in Technic

New frames so you can start building right away and build bigger models in no time

New wheels for easy mount with motor, precise turns and improved manoeuvrability

New wire clips in an assortment of colours to help keep wires in check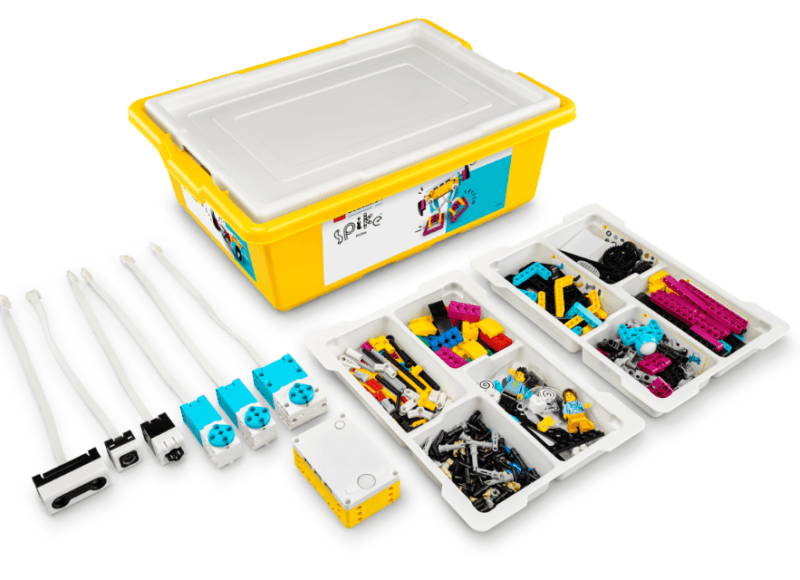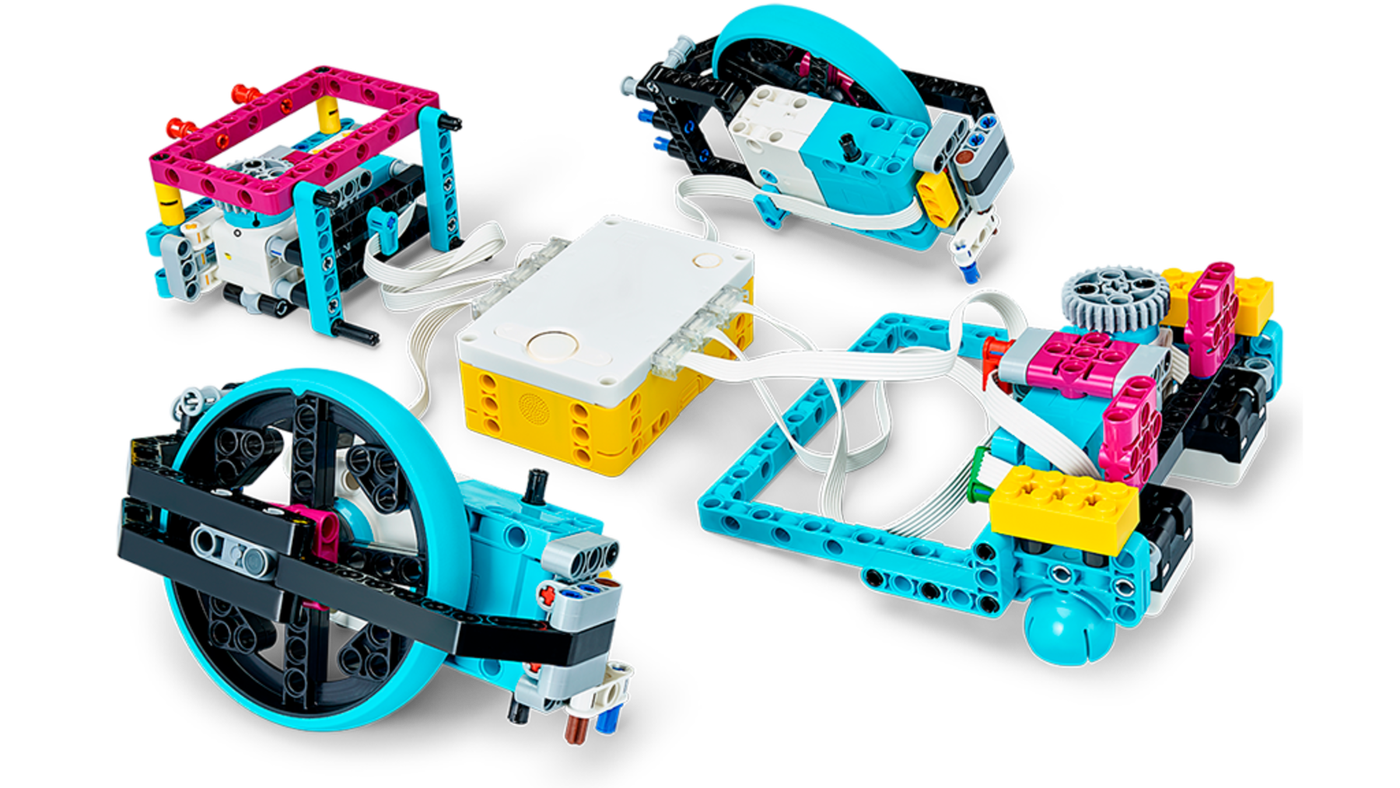 Based on the Scratch Coding platform the LEGO Education Spike Prime app will make any Scratch user feel at home. We the added bonus of your choice of operating system be it Android, Chrome, iOS, Mac or Windows 10.